Welcome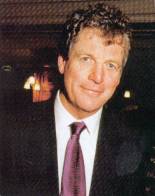 Welcome to Glanmire Law's web-site, which we hope will provide you with access and information to our range of litigation and legal services.
We offer you a committed, efficient and personal service.
From our offices at Glanmire and Cork City, we service a broad client base, large and small - with both Irish and overseas clients.
If you have been injured, suffered financial loss or damage to a property as the result of an accident or assault, you may be entitled to compensation.
We are an experienced litigation firm and can advise you of any entitlement you may have to compensation. We will be happy to discuss your individual circumstances or difficulties and will advise you on the cost implications of our work. If you wish, we can consider, on your behalf, Legal Services Insurance or Legal Aid.
For information on our range of services why not call to make an appointment - telephone 021 4866080 .
---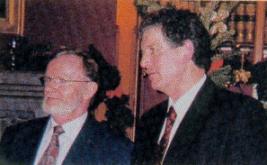 UCC President, Professor Gerard T. Wrixon with
Paul O'Donoghue BA, BCL, LLB, Chairman,
UCC Alumni Board
Paul has an active interest in "continuing and life-long education". He was elected as Chairman to the new Alumni Board at University College Cork in September 2001 and is a member of the Board of Management of Mayfield Community School, Cork.